Moderators: joeracket, Bam Bam, RoadWarrior, mr.biker
---
......... interesting article ........ good find .... any other divers on the forum other than rob and the racket ...
IF YOU DON'T STAND BEHIND OUR TROOPS & LEOS - FEEL FREE TO STAND IN FRONT OF THEM !!!
---
Had my stint, dove for about 10yrs, mostly currant dives off a boat in the Sechelt Inlet and Egmont area, done quite a few dives through the Scookumchuck Narrows at slack tide, which doesn't last more than a few minutes, then it becomes an underwater roller coaster. Almost died a few times, blew my eyes out one time in the Tuzuni Narrows, Sechelt Inlet, they looked like 2 pools of blood for 2 months. Dove a few wrecks, Mexico, Hawaii, Thailand. Had all the typical malfuntions. Sold most the gear yrs ago, except for the drysuit.
I survived.
---
.......... now why does that not surprise me ......... I've seen 50' boats spun around trying to navigate the skooks at full flow ...... moi ........ I was on the dive team for years ........ most were recovery dives of unfortunate souls who met their fate in the water ....... some of the best diving in the world in this area with giant octopus that are super friendly ........ plus the wolf eel at powell river that enjoys being fed by divers .........
IF YOU DON'T STAND BEHIND OUR TROOPS & LEOS - FEEL FREE TO STAND IN FRONT OF THEM !!!
---
There are a few large friendly Wolf Eels at Whitecliff Park on the far side of the small Island. Lots of cadavers to find there due to the easy access and proximity, lot of novice divers there too. As safe as Scuba is, it can be quite dangerous in our local waters, cold, dark, and swift currants. Tropical diving is a walk in the park in comparison.
Buddy lives just around the corner from Scookumcharly. We used to hit the swells of Roland point in his Donzi , BIG AIR. ..near death.
---
......... seems to me I recall someone hurting their back hitting one of those swells .........
IF YOU DON'T STAND BEHIND OUR TROOPS & LEOS - FEEL FREE TO STAND IN FRONT OF THEM !!!
---
Ah yup, not my back, Buddy broke his back on this run, not on the video. We hit a bit of a rouge wave at 90mph., we were all sore and banged up. He had to wear a body cage for 4 months.
We weren't the fastest boat of the day, as we were in a 33 Velocity, with a measly 1000hp.
http://www.catahoularanch.com/OffShore04-10mb.wmv
---
Spent a lot of time extreme boating, extreme partying and extreme scuba diving in Jervis inlet and Porpoise Bay, some of the best times of my life. The whole thing was a near death experience.
Of all the things I've seen underwater, one of my fav's is the swimming scallops. When you going down through all the merky water, then you get down around 60ft and it clears up, then you see these little buggers taking off in every direction, they look like dentures.
We used to get huge Rock Scallops down below 80ft, the size of dinner plates, they would have about a 12oz steak inside.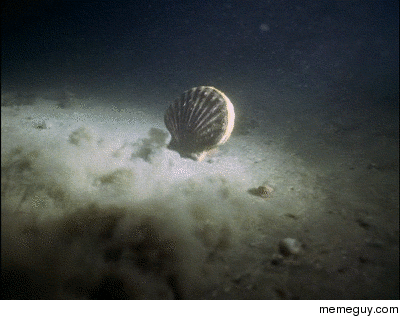 ---
Used ta did before the 'ritis got me
2004 1800N Mediochre mileage Oustanding smileage ;0)
---
site maintenance
Posts: 1898
Joined: Thu May 12, 2011 4:10 pm
Location: Wooda-bridga, Ontario
Added to the list now....I am looking forward to diving Rotan again this January. I was looking into on taking a week dive trip late winter/early spring.

I still need to dive Truk.....
---
Common sense is NOT common...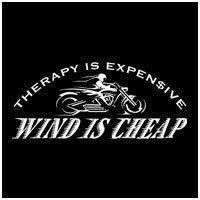 ---