Moderators: joeracket, Bam Bam, RoadWarrior, mr.biker, Cat
What grade of gasoline are you running?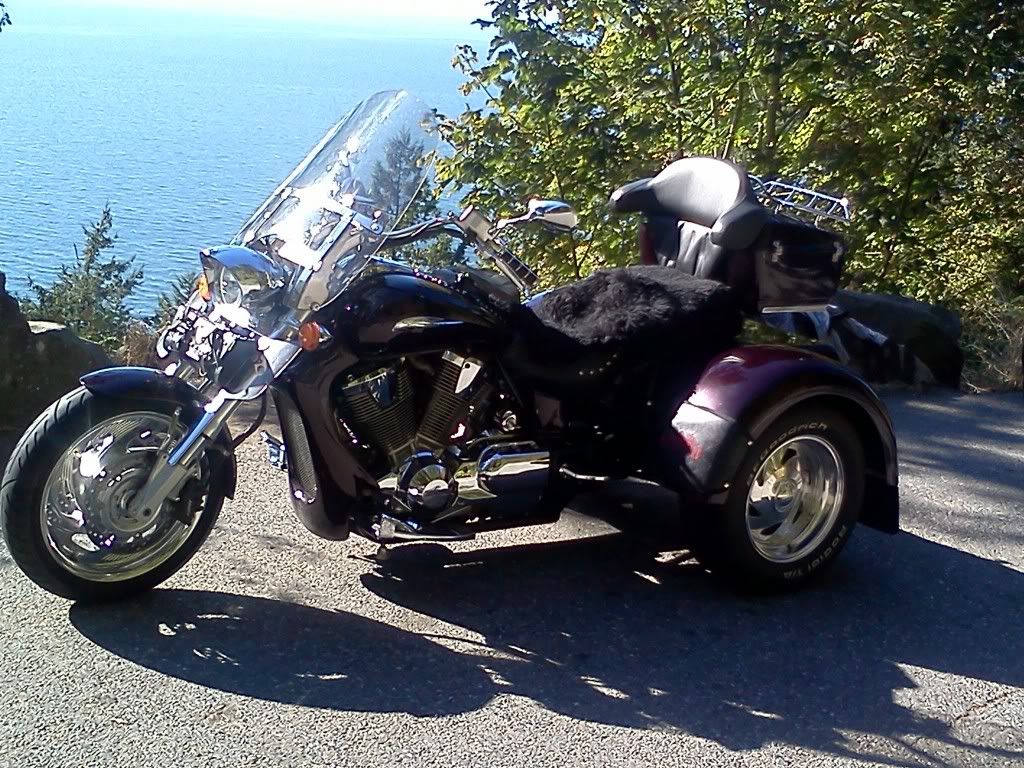 Still alive and Free....riding on three
'02 1800C "triked"
---
Regular gas is recommended for the VTX, usually Sunucco (Petro Canada) occasionally Canadian Tire especially on the 400 series hwys since they now have the monopoly but never an issue in the last 4 years
---
if theres going to be a tech session , invite everybody , good excuse to get together and maybe even fix stuff ...... just sayin .....cause im in , ,maybe be a little slow getting there but I am on the mend ......
post away
still have an ear to ear grin on my 03 1800 C ,......... air tools , hummmmmm grinder with a cut wheel....no more tank seam
---
I filled up at Petro Canada in Bradford (south end) one night last summer ... within 10km my 1800c was sputtering and spitting intermittently ... didn't think I was gonna make it home but did.
Next day I siphoned all the fuel I could out of the tank, filled it again about halfway with Premium ... sloshed it around the tank and siphoned it out again. Then put some fresh in and rode over to the Husky Station in North Newmarket and filled her up with Mid-Grade ... she's been running fine ever since.
Bad batch of gas was my issue ... I've heard rumours since that the Petrocan in Bradford has been suspected of watering down their fuel ... I've never been back there.
"Life is just a dream ..."
2008 Suzuki GS500F - Long Gone
2002 Honda VTX1800c - Recently Gone
2016 Victory Cross Country Tour - "Misty" - My Blonde Mistress
---
Posts: 44
Joined: Mon Mar 21, 2011 9:45 am
Location: Cranbrook
hammerman wrote:Bad ground will give you harder starting and surging at light to medium throttle.
No problems with starting but its definitely surging, seems to be getting worse. 15 mins to pull the tank? Any tips since you obviously have done this many times?
---
......... will take you more than 15 minutes to pull the tank ............ make sure you mark the wires that have to be unplugged ........ two of the plugs look exactly the same ........ mix them up and you have problems ........ if your just going to fix the grounds (coils etc) you can prop the tank up without removing it ......... remember to secure the handle bars in position so they don't swing and dent the tank ......... check out the bareass chopper link for fixing the grounding problem ........ good luck.....
IF YOU DON'T STAND BEHIND OUR TROOPS & LEOS - FEEL FREE TO STAND IN FRONT OF THEM !!!
---